Chilled & Frozen Warehouses
Chilled & Frozen Warehouses
As a significant part of any company's supply chain process, CSC takes into consideration all different requirements that may be necessary in order for its client's goods to be safe and sound. CSC operates in chilled and frozen warehousing for products that need temperature control. Some products have to be stored in certain temperatures in order for materials to stay fresh, and others frozen. This warehouse operates 24/7 with absolute backup and a repairing team who does up to date technical checkups.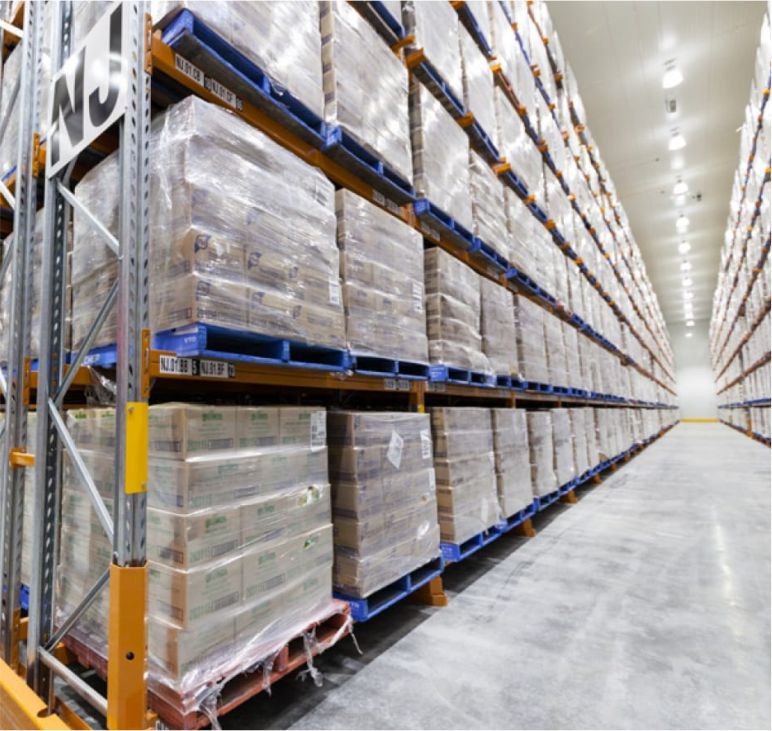 General advantages for closed storage units and open areas:
Total area of closed storage units is about 103,600 meters squared.
Total area of open areas is about 100,000 meters squared.
The multiplicity of spaces available for storage starts from 300 meters to about 10,000 meters per warehouse.
The height of the storage units is between 6.5 meters and 14 meters.
The ground is Asphaltic or concrete, equipped to carry heavy weights and Winches.
All storage units are available with sources of water and electricity
All storage units are connected without separation to ease handling and storage.
There is the ability to watch the stored merchandise through using the Internet (IP CAM) all day.
Security personnel on site 24/7.
Extinguishing system (Sprinklers) and early sensing of fires (Heat & smoke detectors).
Racking System is available with the Drive in system & Pallet Racking system.
Members of civil defense and industrial security available 24/7
Work is being done on site 24 hours a day and during holidays
Streets are wide enough for easy passage and movement of trucks and trailers.
Easy entry of trucks inside the storage units.
Services available by the company to its clients
Remote monitoring by IP Security Cameras